Viking bikes are a manifestation and celebration of the great tradition of British bike building and design. The Viking brand has a 110 year history and a proud reputation for innovation.

The modern day Viking is about being "insync" with yourself, celebrating contemporary lifestyle with deep-rooted values and respect for cycling heritage and the world in which we live.

At Viking, we promote urban cycling as a positive way to commute, to spend time with family and friends and to stay active.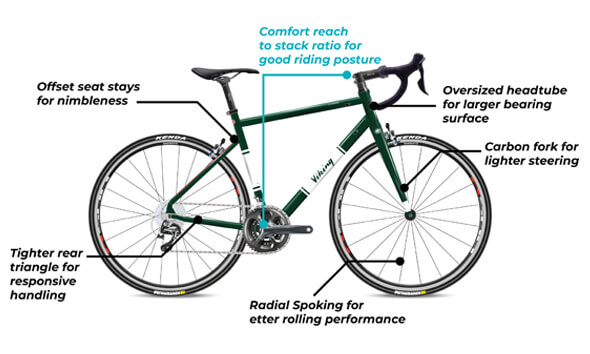 Stories are food for the soul; myths and folklore that live with us forever.
We all have a stories - moments we share with our friends. It could be a fleeting moment of magic from yesterday, an affectionate account from yesteryear or a stirring story about heroes.
Ours is a century-old story of heritage, dedication and skill. A story that created a culture and defined a movement. 
Our stories overlap. They intertwine and create a strong, vivid tapestry full of inspiration, energy and triumph. These stories motivate us, they create unique memories, they move us.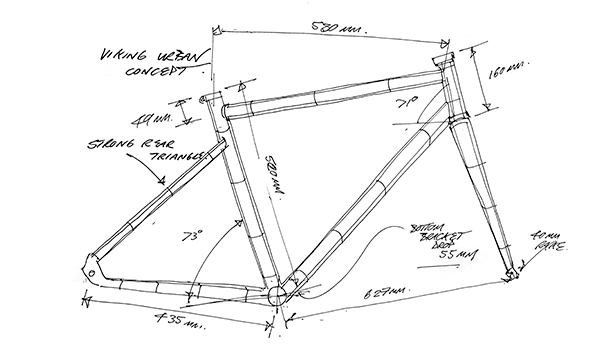 These are bikes built to be the lightest in their class and the unique frame design - with multi butted alloy construction - gives the bike the required stiffness with minimised weight, to deliver a comfortable ride.

Building on a pedigree that is one hundred years in the making, at Viking we continue to deliver value, quality and innovative design.
Tell your story. Make it inspirational. Make it distinctive. 
#MOVEINSYNC