At Riddick, we're committed to action and adventure, to fun and friendship.

We believe that bikes make us better people and we want to encourage everybody to get involved. Mountain bicycle enthusiasts ride together with Riddick.

We aim to be the best mtb brand for mainstream, male cyclists of all cultures, ages, and backgrounds.

Customers enjoy our attention to detail and confidence-inspiring performance.

Stunning, capable mountain bikes designed by pros and packaged for everyone to enjoy.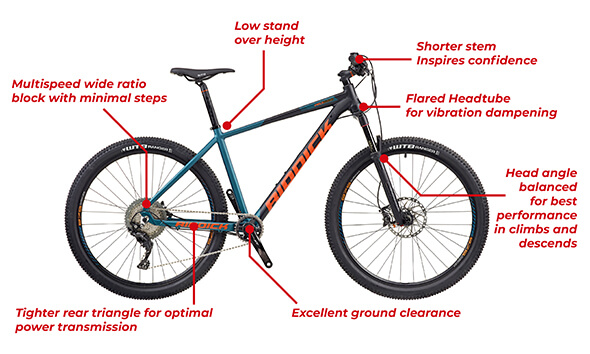 The unknown fuels the human spirit. It's the impulse to discover new horizons, places and people.
Every now and again, you discover something amazing, something spectacular, something so stunning that you just have to stop and immerse yourself in the feeling.
It might be the way those shards of sunlight cut through the forest mist on a cold autumn morning, the way that blanket of fog settles in the valley as you make your way in the woods to submerge yourself in it, or it could be that triumphant feeling when you and your friends witness the sunrise from the top of that mountain.
There is an amazing world out there. It just needs to be explored. Go there. Explore. Discover what moves you.
Whatever it is #MOVEINSYNC