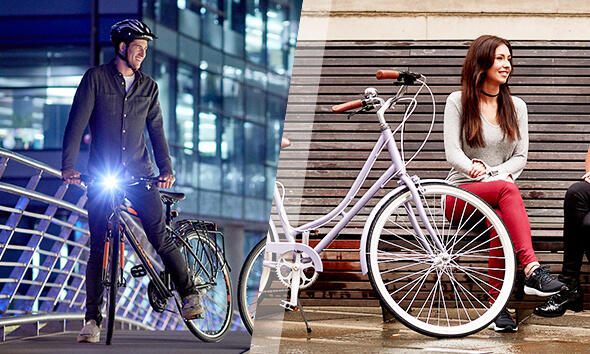 Is An Urban Bike For Me?
If you are looking at bikes to and from work or for leisure, then absolutely. Urban bikes tend to be lighter than other disciplines also which makes manoeuvrability easier, particularly useful when getting around town. Urban bikes (commuter bikes) are also a great pick for a leisurely ride - whether it's around the neighbourhood, along the beach front or exploring local villages and towns.
We're Here To Help
Choosing your first bike can seem daunting at first which is why our team are on hand to help. You can use our live chat tool, available in the bottom right corner of all pages and we'll be happy to help with any questions.