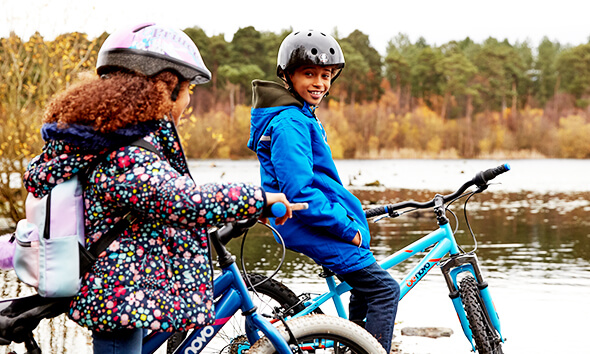 Introducing Denovo
We believe children's bikes should behave like their adult counterparts and get children excited for exploring outdoors. 
Safety is paramount with bikes and it's just the same with a child's bike along with durability and flexibility and so we created Denovo. 
Denovo is our range of bikes crafted for children, a bright and colourful range with excellent build quality and lightweight frames for easy manoeuvrability. The all-terrain tyres are suited for all surfaces and all models feature anti-slip pedals and powerful braking. The quick release seat post for easy height adjustment and short brake levers make for a flexible bike for children.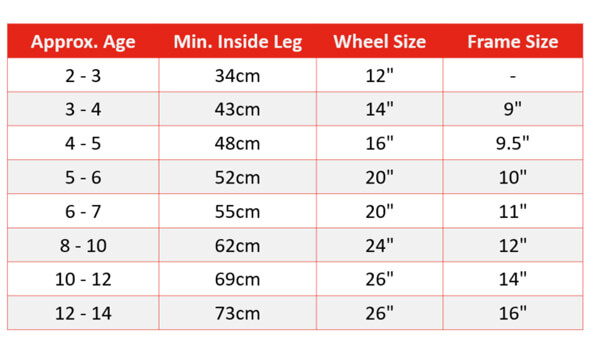 Bike Sizes
Inside leg measurement is the most reliable way of getting the right size of bike for your child. It's easy to measure with 3 steps:
1. Stand the child in socks against a wall
2. Place a small book between their legs as high as is comfortable
3. Ask the child to move away and measure from the top of the book to the floor (cm)
Each Denovo bike page has a size guide so you can see which frame is suitable for your child's leg measurement. Our team are on hand to help with any questions and you can use our live chat tool to get in touch.