When it comes to offering children a sense of freedom and independence, cycling simply cannot be beaten. With a bike, the possibilities open to a child are endless: Adventures with friends quickly become regular occurrences, as long days of fun and excitement fast become the norm.
Cycling is a lifelong skill
It's important to keep in mind that cycling is an empowering skill for a child to master. The feeling of accomplishment that comes with riding independently can scarcely be matched. Once the stabilisers come off, a child is not just free to travel independently, but is also keenly aware that they have taken on a skill that will be with them for life.
Learning to ride a bike is, however, merely the first skill a child will develop when they have a bike of their own. Children who cycle tend to pick up the rules of the road quickly, leading to better road awareness and heightened levels of responsibility. Similarly, kids who ride typically have better spatial awareness than their two-footed peers, and also have the opportunity to develop important navigational skills. An improved sense of direction is also something that invariably comes with bike ownership – and this is true for children just as much as it is for adults.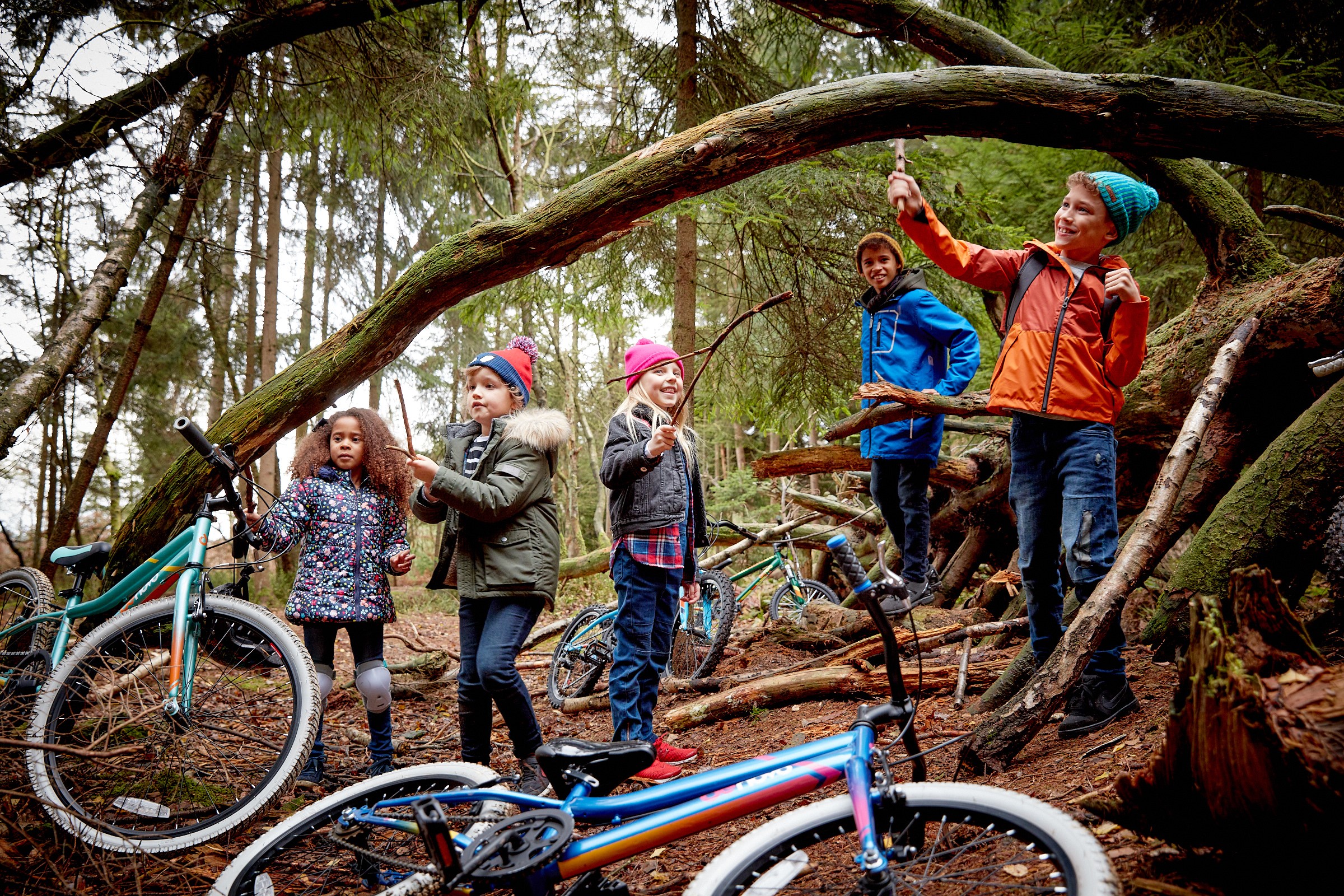 Parents, too, often feel the benefits of having independent kids. When a child is old enough, they can safely ride to school and friends' houses, meaning that the days of constant lifts and congested traffic can quickly come to an end. Moreover, when a child has the ability to cycle independently – and for long distances – family bike rides can become regular activities, ensuring that the entire family stay health together.
A fun form of exercise for children
But cycling provides so much more than just freedom, skills, and a sense of independence. Cycling is one of the most comprehensive forms of exercise a child can enjoy, and riding a bike is proven to deliver better lung and heart health in people of all ages. As a cardiovascular activity, cycling increases lung capacity and improves overall stamina. In the age of the iPad, it's more important than ever that kids have the ability to engage in regular exercise – and with a bike, keeping fit can become a mere by-product of having fun.  
What's more, cycling is a low-impact activity. When riding a bike, a child's weight is evenly distributed, meaning that the joints are not forced to withstand high levels of pressure that can impact the bones and joints. In this sense, cycling can be thought of as one of the safest forms of exercise for growing children.
Children's bike ranges like Denovo are specially designed to make sure children develop a life-long love for cycling. Built with lightweight alloy frames, the Denovo range allows for a relaxed riding position on all surfaces, meaning that kids can cycle for longer and appreciate the freedom and independence that comes with riding a bike.
Click here to explore the Denovo range…